Affordable Connectivity Program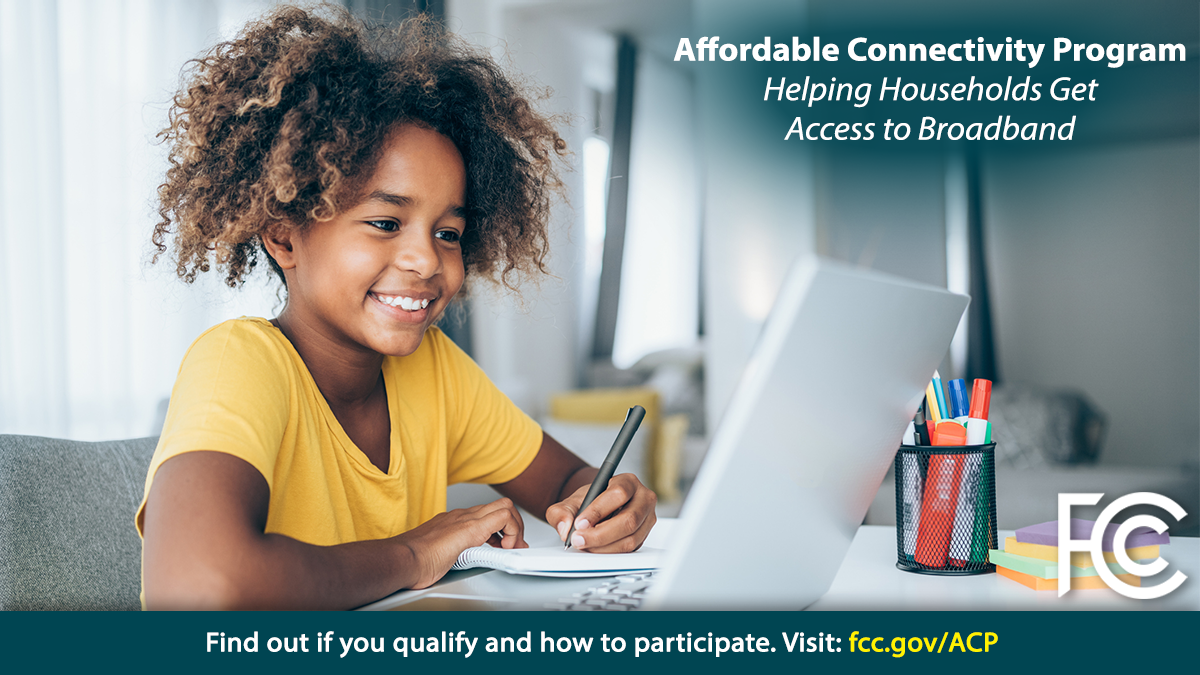 Affordable Connectivity Program -Flyer
(Programa de Descuentos para Internet -Volante)
HOME INTERNET ACCESS IS IMPORTANT FOR EVERY STUDENT'S SUCCESS. The Affordable Connectivity Program provides eligible households with up to a $30 discount on their monthly internet bill. You may qualify if your student receives free or reduced school lunch or breakfast!
Go to GetInternet.gov to submit an application or print a mail-in application.
Please refrain from contacting your school for information about this program, as it is not school-related. Caswell County Schools has shared this announcement solely to assist in spreading the word to individuals who may find this program beneficial. If you have questions or require further details, please refer to the specified contact information provided below or in the flyer. Thank you for your understanding.
For more information, call 877-384-2575 or Visit AffordableConnectivity.gov